Professionals know
the difference.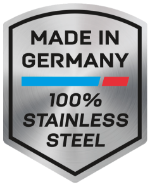 NOTHING BUT
Stainless Steel!
If you listen to professionals in food processing technology, building and construction, pharmaceutics, or just to the chef de cuisine at your favourite restaurant nearby: Stainless Steel is the first choice material when it comes to durability, quality finish and corrosion-resistance. Bottom line: the best will be the most inexpensive in the long run.
Highest
QUALITY
Stainless steel is one of the highest quality steels available. It is much more durable than light metals, very scratch-resistant and retains its mint appearance for years.
Free of
MAINTENANCE
Stainless steel is maintenance-free and easy to clean. Aluminium, on the other hand, often becomes shabby during cleaning. A damaged anodized layer can even cause pitting corrosion and–worst case–complete dissolution of the material.
Resource
EFFICIENCY
Stainless steel is much more economical and resource-saving to produce than aluminium. This and the longer service life considerably reduce the burden on the environment.
Corrosion
RESISTANCE
Stainless steel is corrosion resistant to almost all cleaning, disinfection and hygiene agents and other environmental influences. This is the #1 advantage especially with regard to the new EC regulations in connection with HACCP.
-Highest durability
- Easy to clean
- Corrosion-resistant
- Most economical
ENGINEERED FOR
Enduring High Performance
Over the last 100 years, we took our time to figure out the best engineering for commercial high performance slicing machines. Customers praise us for generating the lowest after-sales costs in the industry. In order to provide you with state-of-the-art slicing technology, we focus on three essentials: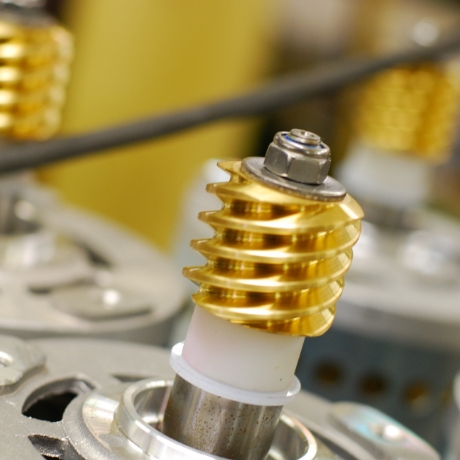 DIRECT
GEAR DRIVE
Our fully-automatic slicers use direct gear drives bringing 98% power transmission to the blade. For our manual vertical and gravity slicers we deploy both a PowerGrip belt drive and a gear drive to ensure top power transmission and durability. All mechanical components are still made of metal. We stay with stainless where most others do plastic.
USABILITY
FIRST
Our different slicing programs incorporate easy handling and versatility. Whether it is stacking, vertical, horizontal or circular shingling, all of the individual programs' parameters can be saved and reused to enable flexibility at work. Scales and electronic counters are optional. All is designed for one purpose: to cut off training time and start slicing!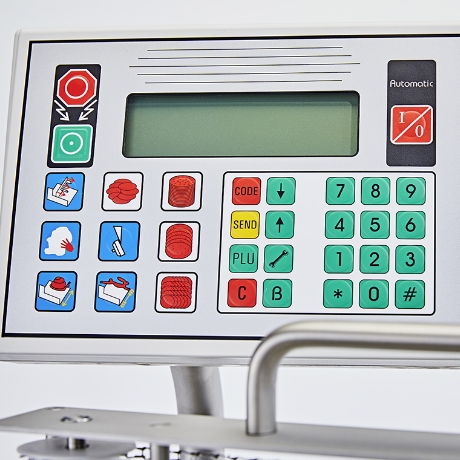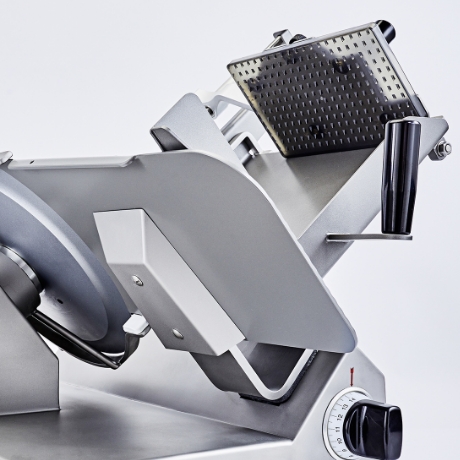 LOW-MAINTENANCE
DESIGN
We strongly believe that form follows function. Over the years, we have developed a very robust mechnical design based on solid material instead of molded parts or weaker materials, like aluminium. All parts in contact with food are accessible by hand, no extra tools needed. Our design saves up to 70% of cleaning time compared to similar slicers.